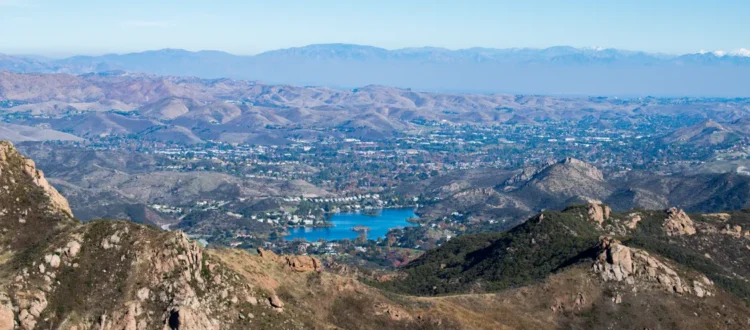 Discover the Hidden Gems of Calabasas: A Family-Friendly Oasis in Southern California
May 17, 2023
BY CALIFORNIA.COM TEAM
Live in luxury and soak in the gorgeous landscape of Calabasas, CA, with its boundless activities and high-end living.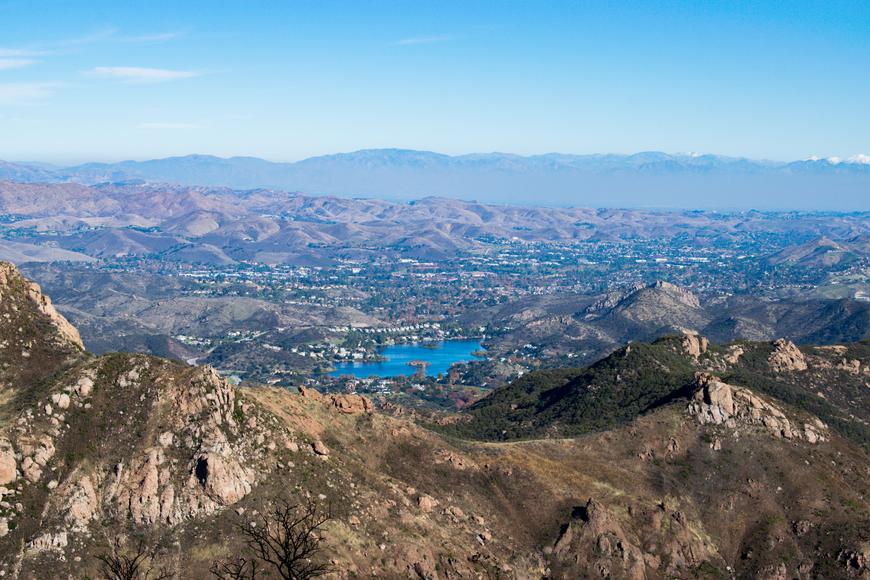 Welcome to Calabasas, a beautiful city nestled in the hills of the Santa Monica Mountains in Southern California. Renowned for its picturesque surroundings, top-rated schools, and warm sense of community, Calabasas offers an idyllic family-friendly atmosphere, perfect for those who desire a peaceful retreat from the hustle and bustle of nearby Los Angeles. Let's explore the many benefits of living in this charming city, as we highlight some of the best businesses, restaurants, parks, activities, and sites that Calabasas has to offer.
DELIGHTFUL DINING
For food lovers, Calabasas offers a diverse range of dining options. For a scrumptious breakfast or lunch, visit the popular Pedalers Fork, known for its farm-to-table cuisine and beautiful outdoor patio. Craving Italian? Look no further than the family-owned Rosti Tuscan Kitchen, offering mouthwatering dishes made from fresh, locally sourced ingredients. If you're in the mood for sushi, Shibuya Sushi Art is a must-visit, with its artistic and delectable creations.
A BOUNTY OF OUTDOOR BEAUTY
One of the most attractive aspects of Calabasas is its abundance of natural beauty. With several parks and recreational areas, outdoor enthusiasts will never run out of places to explore. Visit Malibu Creek State Park, which offers miles of hiking trails, beautiful vistas, and opportunities for birdwatching. For a relaxing family outing, head to Gates Canyon Park, featuring a large playground, picnic areas, and sports fields. Don't miss the picturesque Calabasas Lake, where you can enjoy a serene walk along the 2-mile paved loop while admiring the stunning views.
RETAIL THERAPY
Calabasas is a shopper's paradise, with a variety of upscale retail centers, boutiques, and specialty stores. The Commons at Calabasas is a popular destination for shopping, dining, and entertainment, featuring well-known retailers like Barnes & Noble, Sephora, and Edwards Cinema. For a unique shopping experience, visit the quaint Old Town Calabasas, where you'll find an array of charming boutiques, art galleries, and cozy cafes.
FAMILY-FRIENDLY ACTIVITIES
Calabasas is packed with fun activities for the whole family. Visit the Leonis Adobe Museum, a historic ranch house that offers a glimpse into California's past, complete with farm animals and interactive exhibits. Take the kids to My Gym Calabasas, a fantastic indoor play center designed to keep them active and entertained. Finally, don't miss out on the Calabasas Film Festival, an annual event that showcases a variety of films, documentaries, and shorts, perfect for movie buffs of all ages.
Calabasas is truly a hidden gem in Southern California, offering an unparalleled family-friendly environment. With its outstanding schools, diverse dining options, breathtaking outdoor spaces, exciting activities, and shopping opportunities, there is truly something for everyone in this delightful city. So, whether you're looking for a new place to call home or simply planning a visit, Calabasas is sure to leave a lasting impression on your heart.
source: https://www.california.com/discover-the-hidden-gems-of-calabasas-a-family-friendly-oasis-in-southern-california/